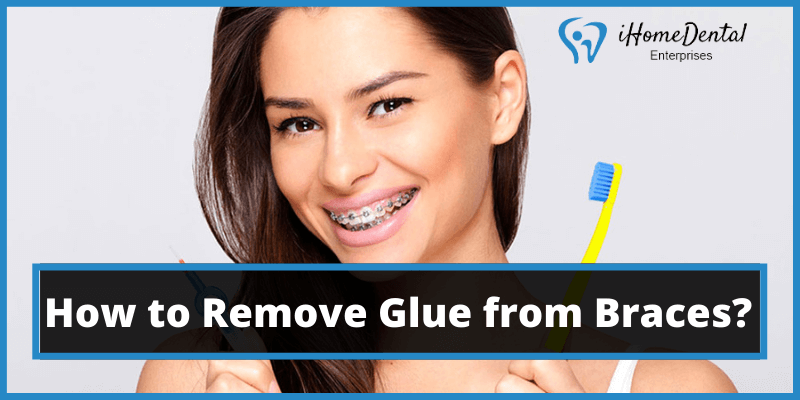 Finally, you have got your braces removed; you must feel pleased with the end results; however, if you are concerned with the residual glue on your braces which may stay on your teeth after removal. This glue grips many people's teeth and irritates them to smile perfectly. But is there any trustworthy way to get rid of this glue from braces?
This article has got all the answers to your questions and discussed an in-depth process to remove glue from your braces.
Steps to Remove Glue from Braces
Below is a stepwise guideline to help you know about the entire process.
✦

Rinse your Mouth
First of all, you need to rinse your mouth for approximately 30 seconds with warm water. We assure you that you rinse every part of your mouth and then spit it out. Repeat the process again for another 30 seconds.
✦

Create the Solution
Now you need to make the solution in a bowl which is pretty simple. Take a bowl and add two teaspoons baking soda and half teaspoon of 12% hydrogen peroxide. Combine them together, and the mixture is ready.
✦

Brush your Teeth with Solution
Once you have prepared the solution, soak your toothbrush into it and start brushing your teeth using the solution. Brush your teeth as you usually do, and you would see your teeth becoming whiten.
Make sure not to swallow this solution; otherwise, it can be harmful.
✦

Scrub the Glue Out
After brushing your teeth, take a toothpick or dental floss stick and scrub the glue residues from your teeth gently. Continue the process until you believe that all the glue has come out and your natural teeth are all cleaned.
✦

Rinse your Mouth
Now that you have removed all the glue from your teeth, again rinse your mouth with warm water for about 30 seconds and spit the water out. Again repeat the process similarly. Enjoy your straight and clean teeth and deliver a wide smile.