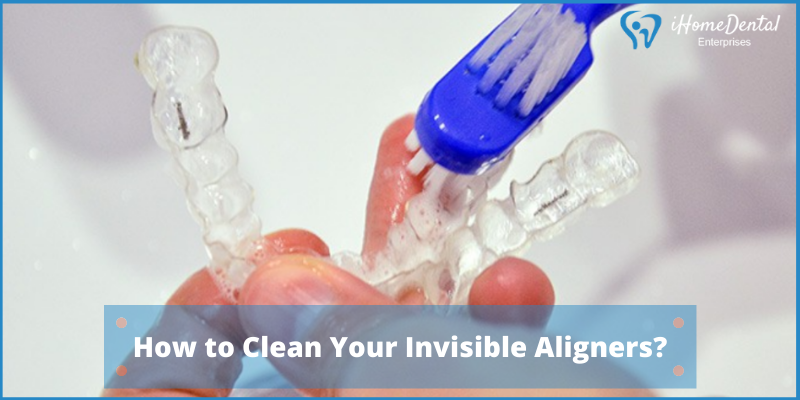 Invisible aligners are intended to make your dental correction in a more suitable and effortless manner. However, cleaning your aligners is as essential as cleaning your own teeth regularly. However, clear aligners are an outstanding option to align your crooked or dispositioned teeth.
These aligners deliver a number of benefits to straighten your teeth and improve your overall oral health. Besides, you discover these aligners pretty cheaper as compared to other conventional teeth straightening methods. Another significant advantage is that they are invisible in color, which is not noticeable while wearing them.
Since clear aligners provide loads of pluses, then why not go for it. But before picking this option, you should be aware of how to clean invisible aligners?
I have brought five incredible ways to clean your invisible aligners, which can be executed at home, and you would maintain your oral hygiene.
4 Great Ways to Clean Invisible Aligners
Invisible aligners are super easy to clean. If you are troubled about cleaning them or believe that cleaning aligners could be a challenging process, you must peep this article, which is full of the most accessible means to clean your clear aligners.
Each process discussed here is quick and straightforward, and the outcome you would get is, you would get your aligners well-preserved and keep your oral hygiene.
So, below are some options you can opt for.
Baking Soda and Water Solution
This is the primary method to clean your invisible aligners. Baking soda is the most popular cleaning agent, which is used effectively to eliminate bacteria, dirt, and plaque layer from several dental products. Moreover, many people use baking soda to clean their appliances and other items.
Take half a cup of water, add one tablespoon of baking soda in it, and stir it gently. You would get a baking soda and water solution. Soak your clear aligners in this mixture for about 25 to 30 minutes. Take them out and rinse them with warm water. You would get a new set of clear aligners. Many people also use this solution as a mouthwash to gargle and clean their mouths often.
PRO TIP:
if you are unavailable with baking soda, you can choose its best alternative, Peroxide and use it in the same manner.
Vinegar and Water Mixture
Vinegar is also considered a fantastic chemical and cleaning agent against microbes and dirt coating on multiple things. Vinegar is not only used to clean dental products, but it is an excellent option to cleanse your home appliances and kill weeds from your garden. Concisely, there are plentiful, efficient uses of vinegar for multiple purposes.
Take an amount of white vinegar, add warm water to it, which should be three times more than the amount of vinegar, and mix it well. Dip your transparent aligners in this mixture and let them be for about 20 to 30 minutes. Take your aligners out and rinse them with water. You're ready to wear your clean invisible aligners.
The most convenient option you can go for. The market is full of different cleaners; you can choose any one of them and use it for your aligners. All you have to do is take some cleaner and pour it into a cup of water. Now soak your aligners in this solution and let them in for about 20 minutes. Once the time is done, take them out, and wear them certainly.
Finally, cleaning crystals could be used to clean your aligners which are explicitly intended to eradicate the plaque and thick layers from your aligners and keep them cleaned, hygienic, and odorless. However, this option could be rather expensive than other options.
You can simply use cleaning crystals by dissolving a single pack in an amount of warm water and stir it until it is made in a combined solution. Now dip your aligners for at least 15 minutes and take them out. Rinse them with normal water and wear your hygienic and crystal clear aligners.
Conclusion
Though you have numerous options to clean your aligners and each of them is super-effective. Each method is discussed on the basis of tests and trials, which shows the best outcomes. However, keep in mind to always use warm water to make cleaning solutions because if you use hot water, it may damage your delicate aligners. Now you can effortlessly clean your aligners and wear them without any trouble