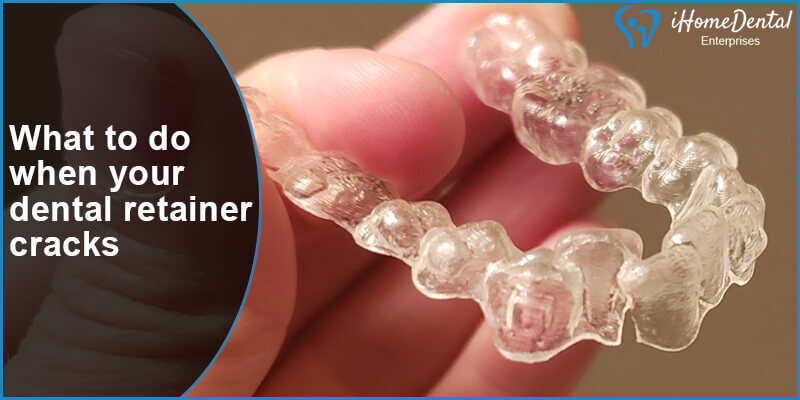 Have you just dropped your retainers broken then? What could be worse than wearing a cracked or damaged retainer when there is no other option available? Retainers come in two kinds: the fixed ones and the removable ones, thus both execute a job to straighten and align your teeth after having orthodontic treatment. Usually, fixed retainers do not get cracked or broken because they are fixed to your mouth, and you cannot drop them. Nevertheless, removable retainers most commonly get cracked because you may remove your retainers and accidentally drop them.
Mostly, many people panic when their retainers crack, but there's nothing to worry about; it is a prevalent problem with everyone. Typically, removable retainers come in two kinds; Hawley and Essix. Essix retainers are made with fragile material, so they are very vulnerable to getting cracked or broken easily. So what could be done with broken plastic retainers?
Don't panic! I have brought some tips and tricks to execute in case your retainer cracks.
Steps to Execute for Cracked Retainers
If your retainers have cracked and you are unable to wear them, your teeth won't shift back instantly to their old position. However, in case you leave your teeth for an extended period without retainers, then there is a great possibility to get your teeth in their pretreatment condition. However, by following specific tips and steps, you may don't need to replace your retainers.
❏

Keep Wearing Cracked Retainers
If your retainers have cracked, they have great credibility to hold your teeth in a specific position. Therefore, if you crack your retainers accidentally, do not rush to replace them; you can still wear them. Notwithstanding, you need to be sure that these retainers are not cracked in a way that may injure your gums. Besides, you must take care of the separated small chunks of these retainers that might be swallowed while wearing them. When your retainers are cracked, you must examine them before continuing wearing them.
❏

Contact your Dentist
In case your retainer is cracked so severely that it couldn't be worn, you must immediately contact your dentist to get several pieces of advice. It is crucial to contact your dentist or visit the clinic if you have just completed your orthodontic treatment because teeth are very flexible to change their change. Anyways, visit your dentist and get some reasonable suggestions.
❏

Get Effective Advice from Experts
Home Dental stands there to help its customers with any problem and brings incredible solutions to them. In case your dentist isn't receiving the call or has gone on vacation, you can freely call us and get expert advice from dental professionals. We never leave our clients empty-handed under challenging circumstances.
❏

Replace your Retainers
Assume you have tried wearing your retainers and talked to your dentist as well, but nothing works; there's always an option of retainer replacement. You can replace your retainers anytime by IHome Dental. If you have customized your old retainers from us, then you don't need to send your teeth impressions because we save your impressions. Otherwise, you can also get a self-teeth impression kit from IHome Dental to get your perfect customized retainers.
Eventual Judgement
If you have cracked your retainer either by dropping it or while cleaning them, there's nothing to worry about. Keep yourself calm and try to fix them. However, if they are still in good condition, you can wear them excellently. Besides, if nothing works, you have a replacement option every time. Just make a call to IHome Dental, and we will be available to provide our services. Anyhow, the most brilliant idea is to keep a spare set of retainers in case of such accidents to avoid panic situations.